Onze arrangementen gaan alleen op reservering via de telefoon of e-mail uiterlijk twee dagen van te voren.
Grote groepen
Wilt u met een grote groep bij ons komen lunchen of dineren? Dat is geen enkel probleem! Boven de 10 personen hebben wij een grote groepen kaart, dit is een kleine kaart waardoor jullie snel een klein hapje of een uitgebreid 3-gangen menu kunnen komen eten in jullie aangeven tijd.

Ook is het mogelijk om van de grote kaart eten te bestellen maar dan adviseren wij jullie om jullie bestelling van te voren op de mail aan ons door te geven zodat jullie gelijk aan kunnen schruiven.

Voor meer informatie voor de grote groepen kaart of om te reserveren, mail ons: info@grandcafedezon.nl
Arrangementen
High Tea
Onbeperkt thee (1,5 uur) met een variatie van zoet, hartig en warme hapjes op een gezellige etagère.
De high tea is ook voor thuis te bestellen via onze webshop: https://bestellen.grandcafedezon.nl
€ 19,00 p.p.


High Wine
3-gangen wijn met bijpassende diverse lekkere hapjes.
€ 34,50 p.p.


High Beer
3-gangen bier met bijpassende diverse lekkere hapjes.
€ 32,00 p.p.


High Cocktail
3-gangen cocktails met bijpassende diverse lekkere hapjes.
€ 39,50 p.p.


3-gangen tapas
Diverse soorten koude/warme hapjes om samen te delen met vrienden of familie.
De laatste gang bestaant uit een heerlijk grand dessert.
€ 29,50 p.p.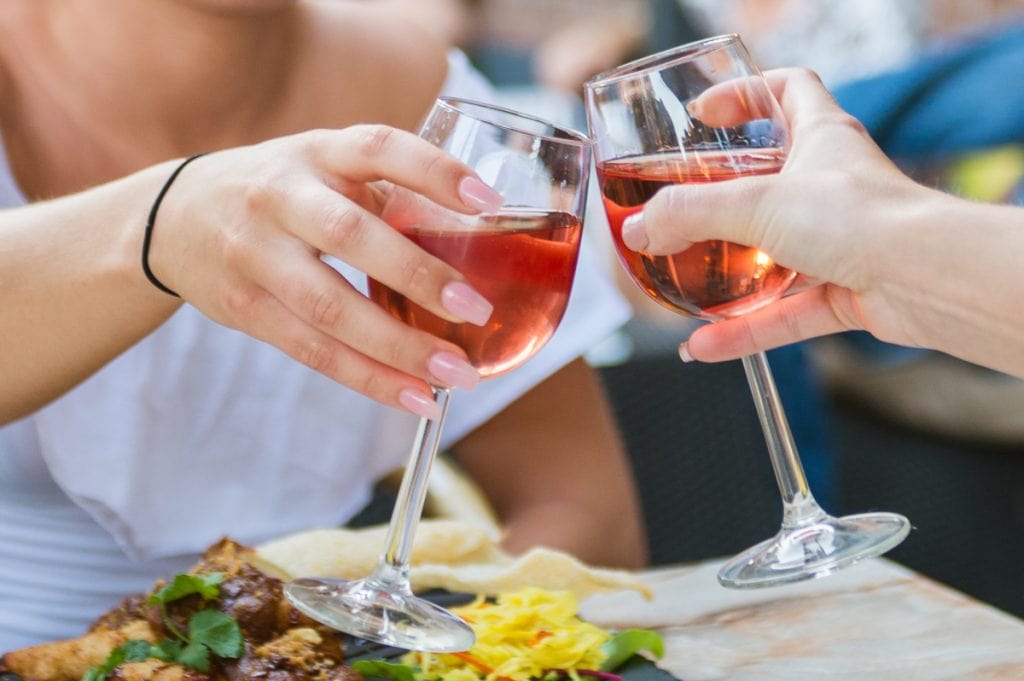 Vergaderzaal

Zaalhuur is € 75,- per dag.
Besteed u meer dan € 150,- dan vragen wij geen zaalhuur.
Wanneer u wilt dat wij eerder voor u open gaan of langer voor u open blijven vragen wij per uur € 50,-

De zaal is voorzien van een eigen koelkast, televisie waar presentaties op gehouden kunnen worden met een stabiele internet verbinding, genoeg stroom voorzieningen, airco en eigen muziek.

De zaal kan worden gebruikt als vergaderzaal, privé etentjes, workshops en voor kleine feestjes. In onze zaal mogen maximaal 30 personen. De zaal bevind zich boven en u komt hier alleen komen door de trap te nemen. Er is geen lift.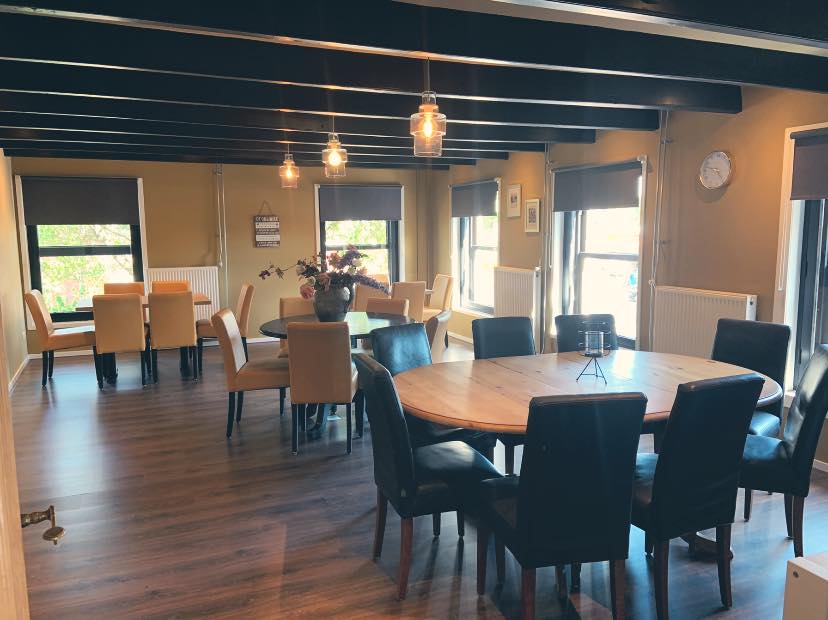 Catering

Wij verzorgen luxe koude/ en warme hapjes, buffetten, hapjes planken, ontbijt/lunch en diner maaltijden. Thuis of in de zaak. U kunt u bestelling uiterlijk twee dagen van te voren online via onze webshop door geven.

Heeft u vragen neem dan contact met ons op via de mail: info@grandcafedezon.nl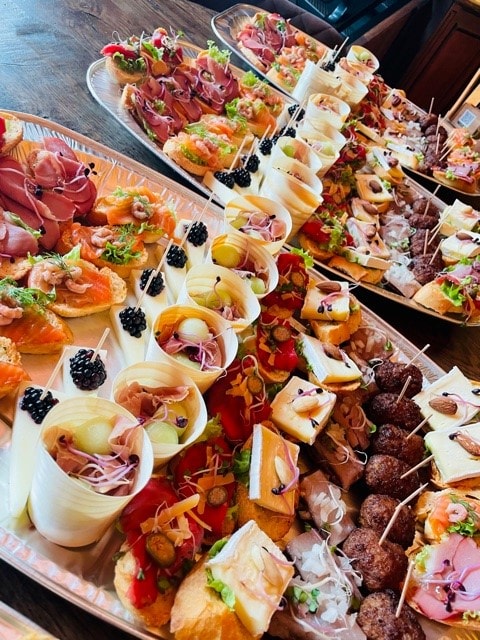 Hapjes planken
Kom genieten van een borrel met een gezellig hapjes plank. Wij hebben twee soorten.

Hapjes plank basic
Heerlijk voor in de middag of de avond een borrel plank met koude en warme hapjes. Zo kun je onbezorgd lekker bij kletsen met vrienden en familie voor € 14,50 p.p.

Hapjes plank de luxe
Liever een luxere plank? Voor € 19,50 p.p. krijgt u er een soepje en een mini carpaccio bij.

Reserveren kan uiterlijk twee dagen van te voren. Bel naar 0547-272025 of mail naar info@grandcafedezon.nl
Wilt u de hapjes planken voor thuis? Dan kunt u bestellen via onze webshop: https://bestellen.grandcafedezon.nl